EDIT MAIN
Counseling and Guidance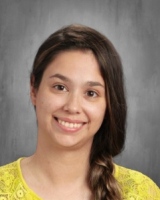 Ms. Jasmine King : Last names starting with A-K
Ms. Ashley Ramirez: Last name starting with L-Z
Our purpose is to provide a comprehensive counseling program that supports the educational needs of our entire student population. Our counseling program strives for academic, social, and emotional awareness by empowering and guiding all students. In addition, we hold ourselves responsible for providing services to the faculty, staff, parents, and community at-large, in order to truly make a life-long difference in our student's lives.
Counselors provide the following services:
Advise and support with academics
Four-year plan development
Selection of high school graduation course requirements
College planning and college prep
Scholarship and financial aid information
Vocational and career guidance
Personal, social and emotional counseling
Gustine High School Counselors are available for appointments during Office Hours and have some walk-in availability during non-instructional time. If students are having a hard time getting through the day or need immediate assistance, all they have to do is inform the teacher/staff report to the Counseling secretary desk and they will be seen by an available Counselor. Office Hours: 7:30pm-4:00pm (closed for lunch).
Please Note: Career/Counseling Department hours are posted outside of the office entryway.
Career & Technical Education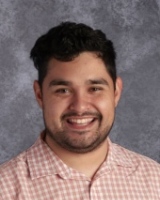 Mr. Federico Anaya
College and Career Tech
Phone: 209-854-6414 ext. 443
Email: fanaya@gustineusd.org
CTE/ROP Courses Offered at GHS:
Ag Mechanics; wood
Business Applications
Floral Design
Health Careers
Armed Forces/Career/College Contacts
Army: SFC Esquivel
Marines: SGT Montoya
Quick Links:
Contact Us:
School Counselors:
Ms. Jasmine King (Last names starting with A-Z)
Phone: (209) 854-6414 ext. 405
Email: jking@gustineusd.org
Ms. Ashley Ramirez (Last name starting with L-Z)
Phone: (209) 854-6141 ext. 406
Email: asramirez@gustineusd.org